Regular price
Sale price
$6.00 USD
Unit price
per
Sale
Sold out
A playground for the rich. A genetic mutation a thousand years old. A relentless hunger for human flesh. What could go wrong?
Harry Harcourt has a problem. People are dying at exclusive golf resort Mar-A-Verde. As head greenskeeper, it's up to him to "fix" the problem and keep the course open... or face termination. But it's not one problem, it's a vast network of vicious problems, all under the turf.
As bodies pile up, resident doctor Daniela Trejo joins Harry in the fight. Together, they capture a creature unlike anything on Earth – acid skin and razor-sharp fangs with agility that matches its appetite. But the creature escapes.
Outmatched and outnumbered, Harry seeks outside help. No one wants to touch the job – no one except Detest-A-Pest. O'Connor, Sam, and Hope hit the road for what looks like an easy payday in a tropical paradise. What awaits them is a journey through hell that has gruesome death hiding in every shadow...
Rally behind heroes you'll want to root for in "Molerat 2.0: Terror Crawls," book three of the popular Detest-A-Pest Creature Feature series.
Jump to paperbacks/hardcovers, or find it on all retailers here.
Use promo code EBOOK50 at checkout for 50% off your first purchase. (Limited time offer. Replaces other discounts.)
FAQ: HOW TO GET YOUR E-BOOK

Your e-book is delivered instantly for free by email (and backed up for safety by our partner, BookFunnel.)
FAQ: HOW TO READ YOUR E-BOOK

You can read your e-book on any enabled e-reader device or app, including Kobo, Google Play, Kindle, Apple, Nook, Boox, tablets, and desktop computers.
BOOK DATA (for book nerds like you and me)

Format: eBook
Publisher: Frankenscript Press
Publication Date:
ISBN: 9781999185619
Genre:

Horror
Action & Adventure
Genetic Engineering

Audience: Trade/General (Adult)
Pages: 342
Share with friends and family
View full details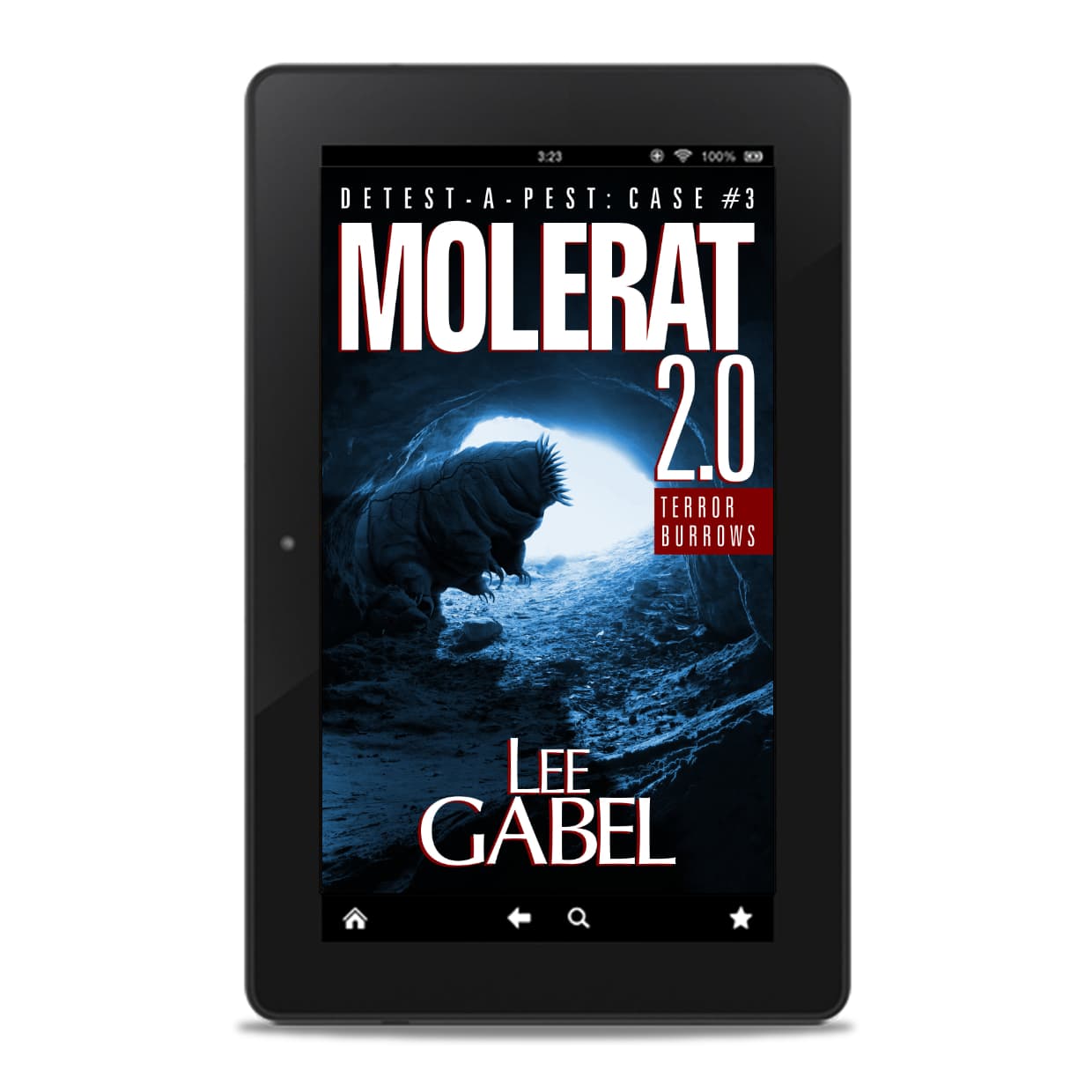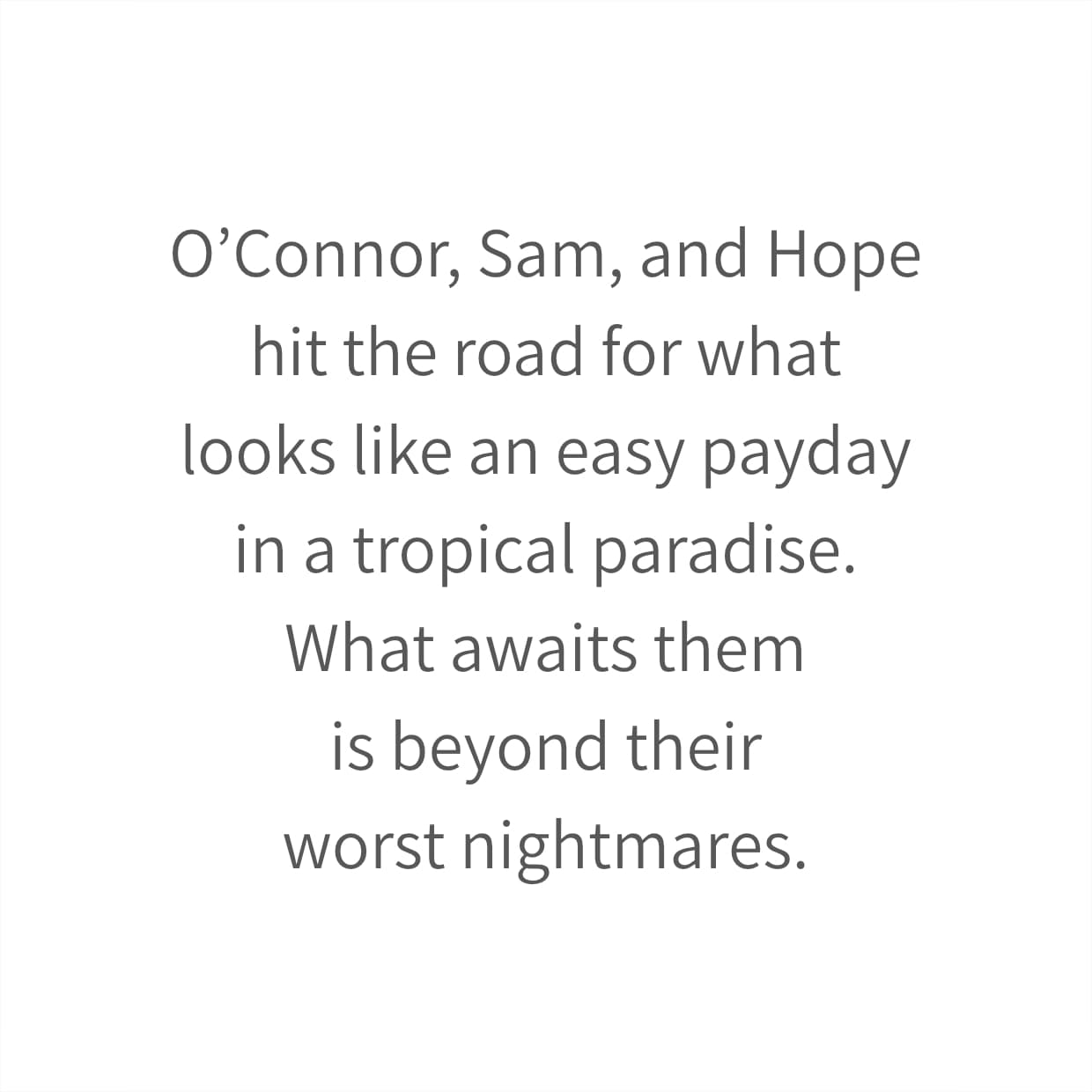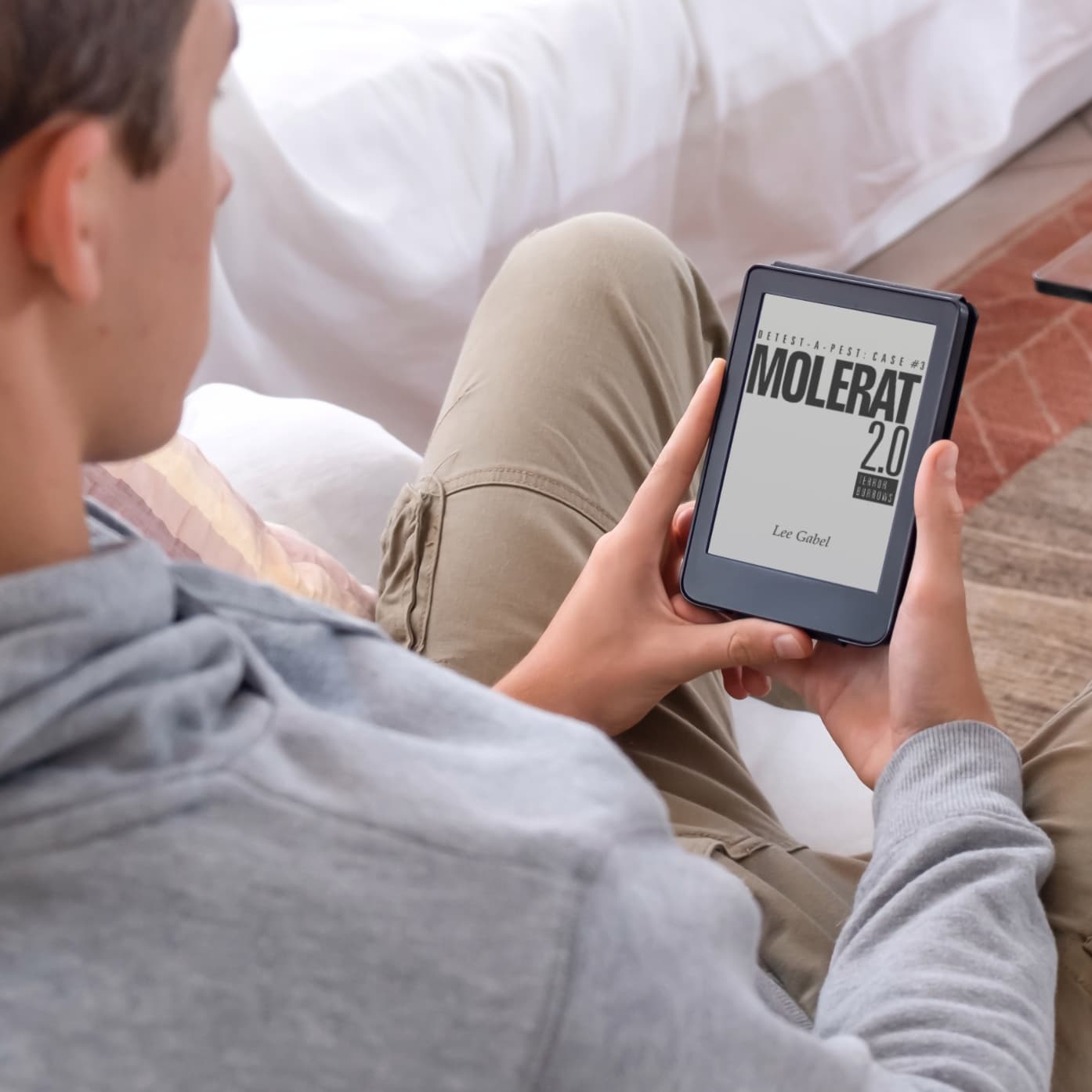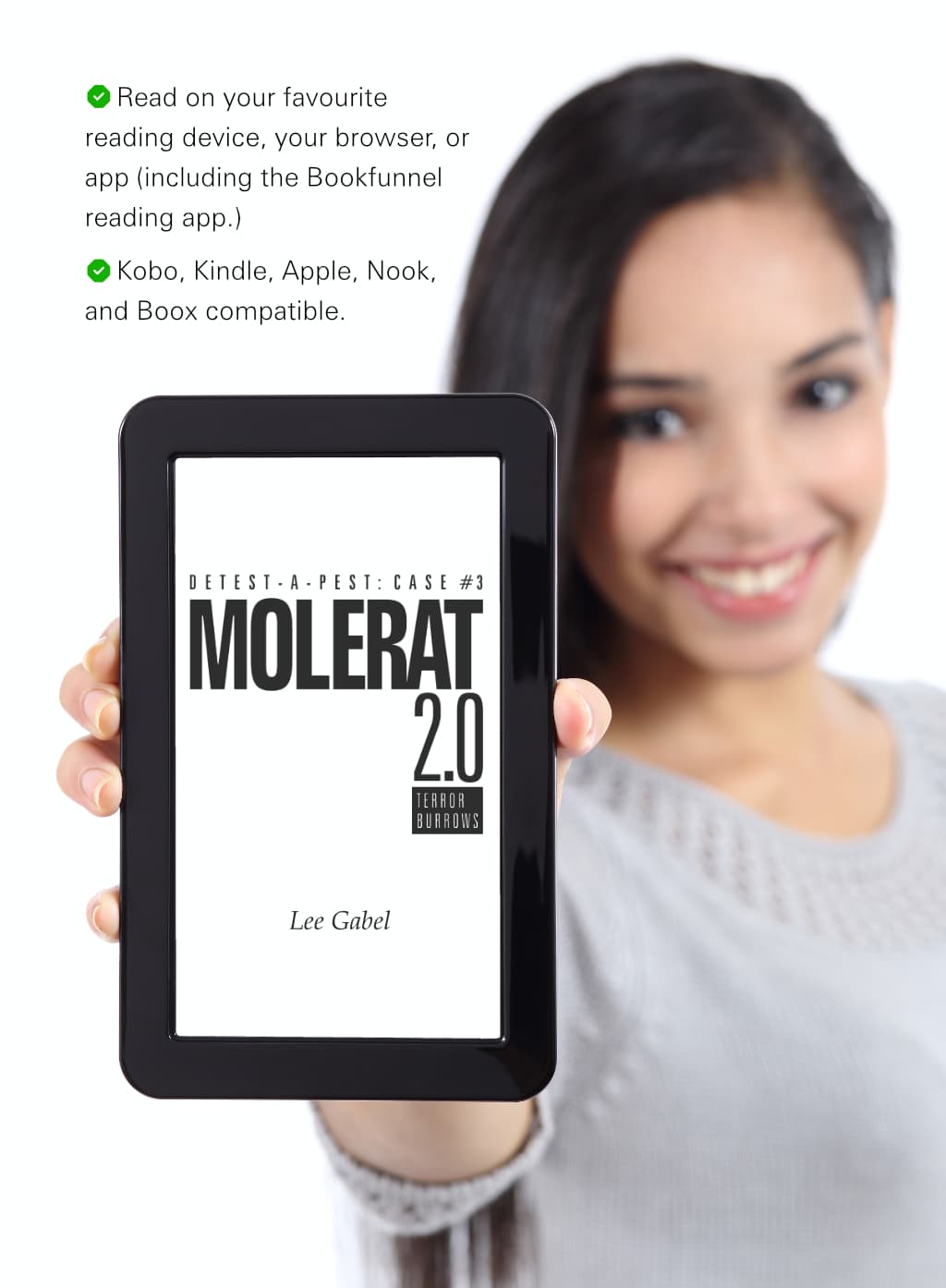 Keep you up late!!
I have read all 3 books in this series and have enjoyed them all. I recommend every one. I am waiting for # 4!!
Instant Delivery

Your ebook files (Kindle, EPUB, and legacy MOBI) will be sent to you instantly by Bookfunnel from help@bookfunnel.com. They will also appear in your Bookfunnel library at my.bookfunnel.com.

E-Book Reader Compatibility

Read on your favourite reading device, your browser, or app (including the Bookfunnel reading app.) Kobo, Google Play, Kindle, Apple, Nook, and Boox compatible.

For more information, please visit our FAQ.