Regular price
Sale price
$6.00 USD
Unit price
per
Sale
Sold out
An infestation of supersized vermin with a hunger for raw meat? CHECK.
An estranged son staying for the summer? CHECK.
An intense fear of rats? DOUBLE-CHECK.
Sam Shaw's life has flipped upside down. Pets and tenants in his Bronx brownstone begin to disappear. Left behind is a wake of carnage.
All evidence points to a hybrid colony of vicious white-tailed rats that has moved into the basement – genetically superior with intelligence to match.
When his ex-wife dumps his son Bradley on his doorstep, Sam must switch into protection mode, if his son will let him.
Faced with impossible odds, Sam hires Bertha O'Connor from Detest-A-Pest Exterminators Inc. She runs the only outfit brave enough – or crazy enough – to take the job.
With help from the Detest-A-Pest crew, Sam must face his fears or the white-tailed mutants will eat him alive. Because this horde of super-rats are smarter than anyone had bargained for...
Rally behind heroes you'll want to root for in "Vermin 2.0: Hunger Pains," book one of the popular Detest-A-Pest Creature Feature series.
Jump to paperbacks/hardcovers, or find it on all retailers here.
Use promo code EBOOK50 at checkout for 50% off your first purchase. (Limited time offer. Replaces other discounts.)
FAQ: HOW TO GET YOUR E-BOOK

Your e-book is delivered instantly for free by email (and backed up for safety by our partner, BookFunnel.)
FAQ: HOW TO READ YOUR E-BOOK

You can read your e-book on any enabled e-reader device or app, including Kobo, Google Play, Kindle, Apple, Nook, Boox, tablets, and desktop computers.
BOOK DATA (for book nerds like you and me)

Format: eBook
Publisher: Frankenscript Press
Publication Date:
ISBN: 9780991849833
Genre:

Horror
Action & Adventure
Genetic Engineering

Audience: Trade/General (Adult)
Pages: 306
Share with friends and family
View full details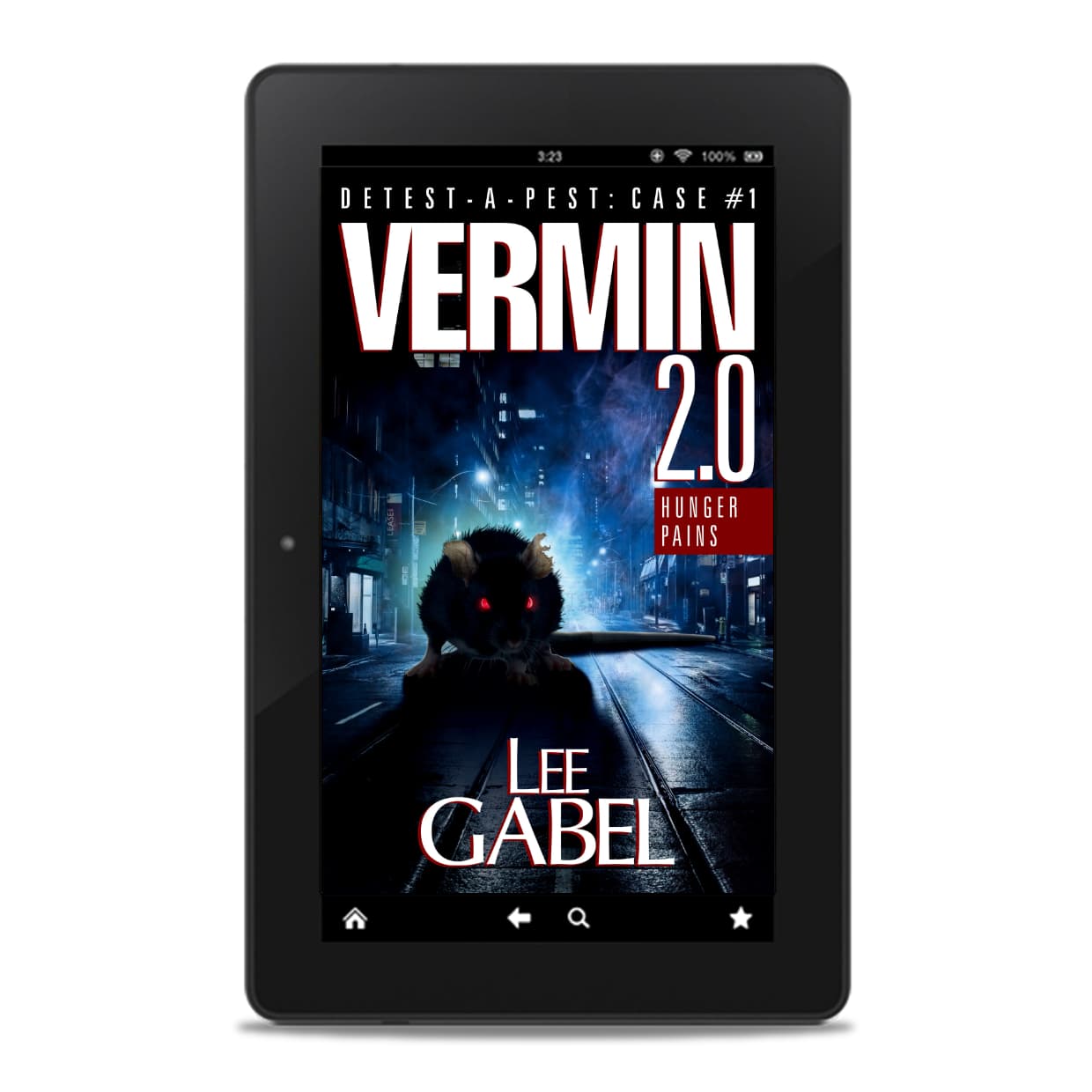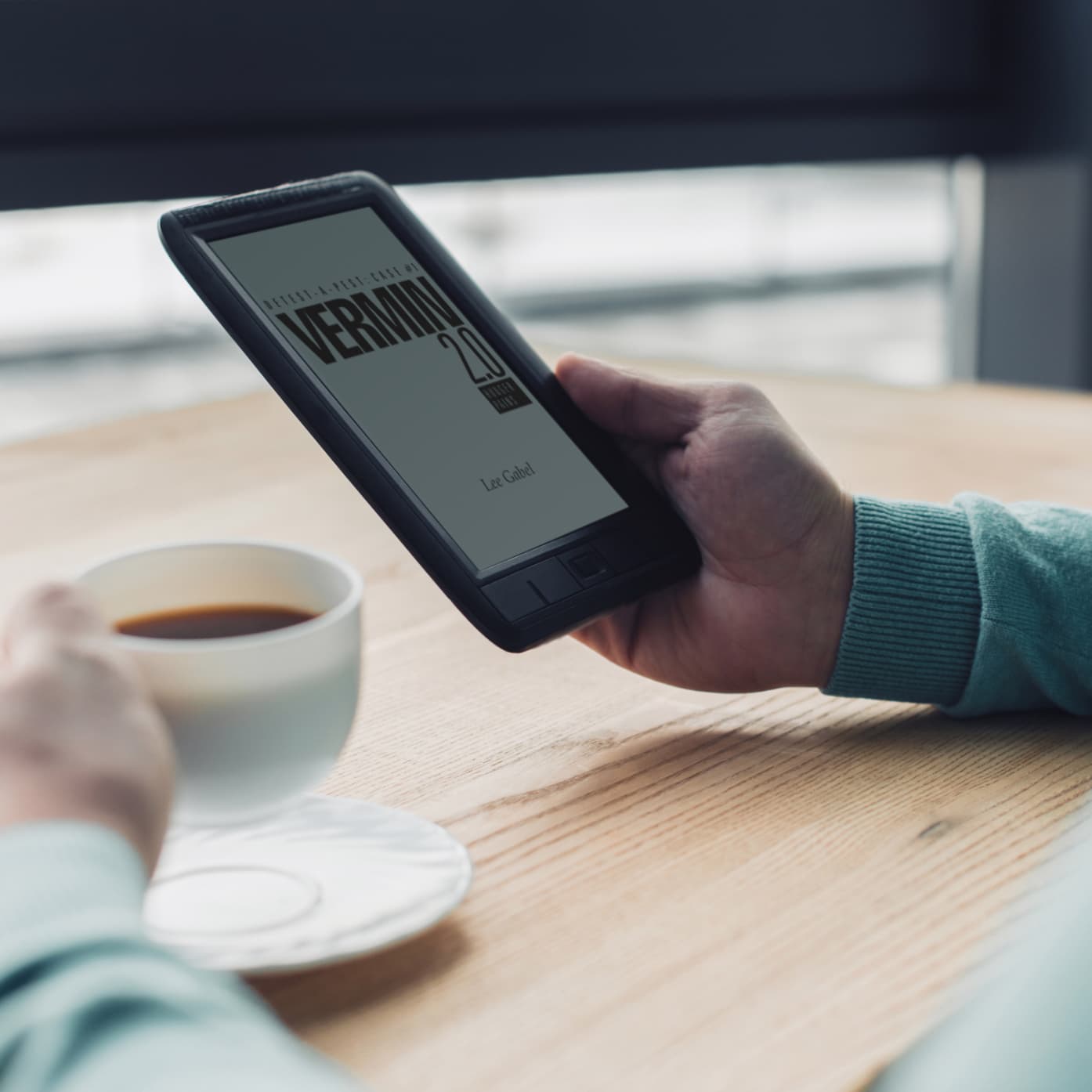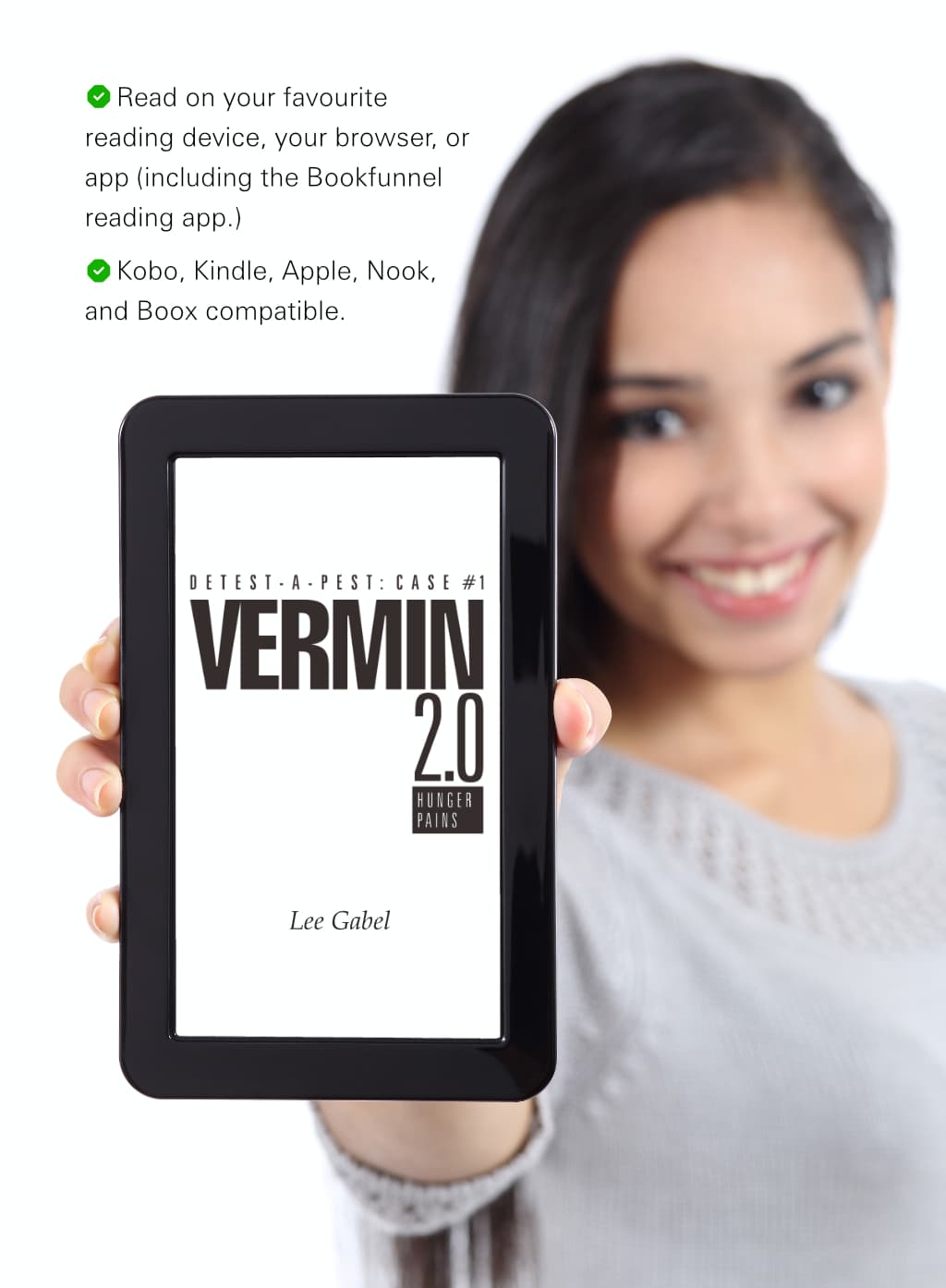 Creepy crawly for sure
Definetly a good suspenseful scary read. Loved it. I've recommended this to my library and they are going to get the series. Keep writing. On to #2!
Great series
Really an enjoyable read. Believe me, you will want to pick your feet up off the floor! I have read all 3 of this series and I am waiting for the 4th!!
'We're gonna need a taller chair!'
A moody plot with characters you feel close to. The shoulder tension created when reading this gem leads to the need for a massage.
Instant Delivery

Your ebook files (Kindle, EPUB, and legacy MOBI) will be sent to you instantly by Bookfunnel from help@bookfunnel.com. They will also appear in your Bookfunnel library at my.bookfunnel.com.

E-Book Reader Compatibility

Read on your favourite ereading device, your browser, or app (including the Bookfunnel reading app.) Kobo, Google Play, Kindle, Apple, Nook, and Boox compatible.

For more information, please visit our FAQ.