Regular price
Sale price
$6.00 USD
Unit price
per
Sale
Sold out
Spiders. Over 35,000 species. Every person on Earth eaten in one year. Now there's one more... a ravenous eight-legged hybrid thousands of years in the making and bigger than a dozen burritos.
After a summer of exterminator training in New York, Bradley returns home ready to face his senior year with renewed confidence. But fate gets in the way of his grand teenage plans – especially when eight legs attack instead of four.
And these aren't your typical, everyday spiders. Their newly acquired taste for raw meat has them casting a wide net over Bradley's sleepy San Fernando suburb. It doesn't take them long to scramble up the food chain.
Add a vengeful ex-girlfriend casting a web of lies into the mix, and things get downright sticky.
But Detest-A-Pest can't resist a challenge. Sam and O'Connor rejoin Bradley and his inventive friends as they wage war on an infestation of spiders poised to swallow not only the high school, but the neighborhood and everyone within...
Rally behind heroes you'll want to root for in "Arachnid 2.0: Darkness Crawls," book two of the popular Detest-A-Pest Creature Feature series.
Jump to paperbacks/hardcovers, or find it on all retailers here.
Use promo code EBOOK50 at checkout for 50% off your first purchase. (Limited time offer. Replaces other discounts.)
FAQ: HOW TO GET YOUR E-BOOK

Your e-book is delivered instantly for free by email (and backed up for safety by our partner, BookFunnel.)
FAQ: HOW TO READ YOUR E-BOOK

You can read your e-book on any enabled e-reader device or app, including Kobo, Google Play, Kindle, Apple, Nook, Boox, tablets, and desktop computers.
BOOK DATA (for book nerds like you and me)

Format: eBook
Publisher: Frankenscript Press
Publication Date:
ISBN: 9780991849895
Genre:

Horror
Action & Adventure
Genetic Engineering

Audience: Trade/General (Adult)
Pages: 506
Share with friends and family
View full details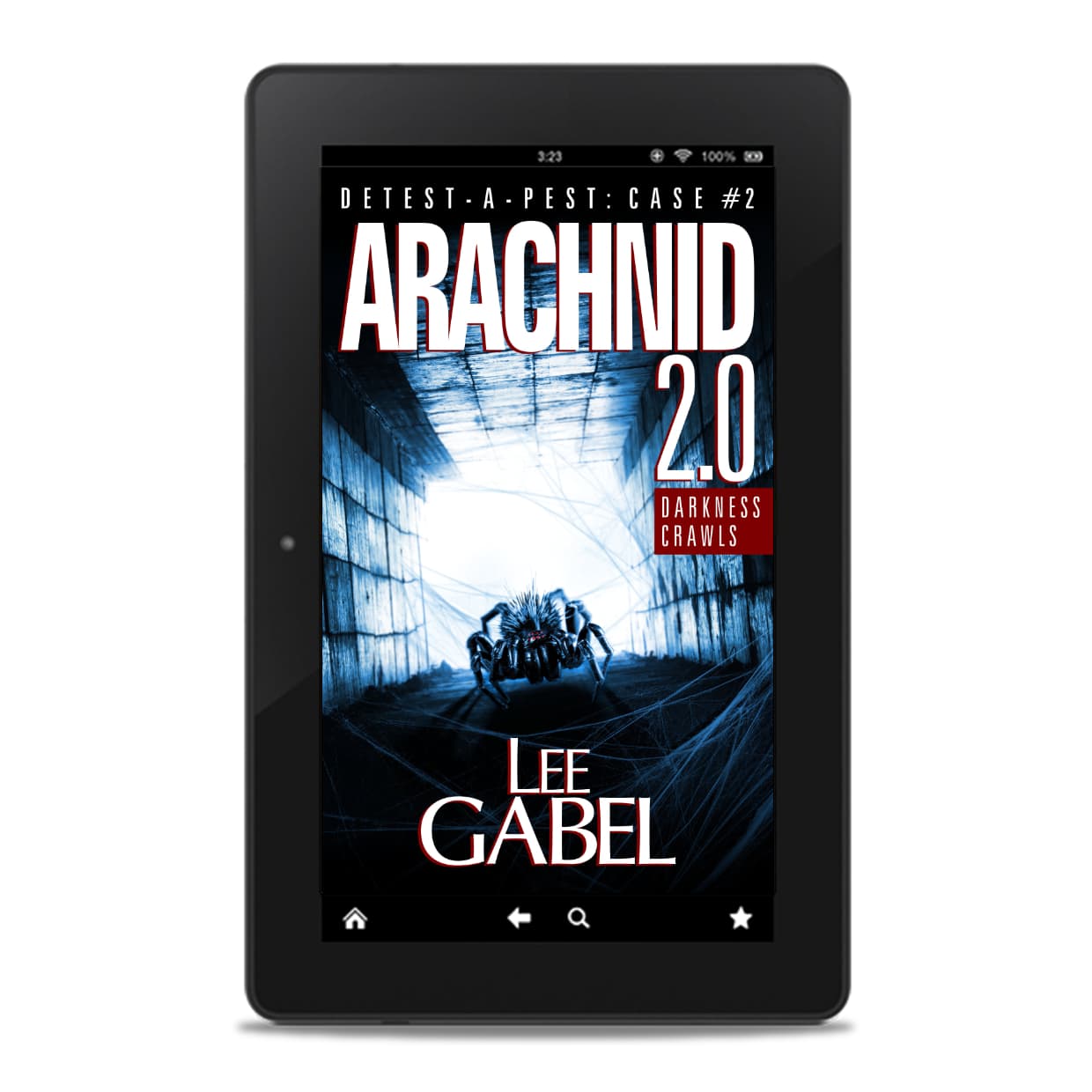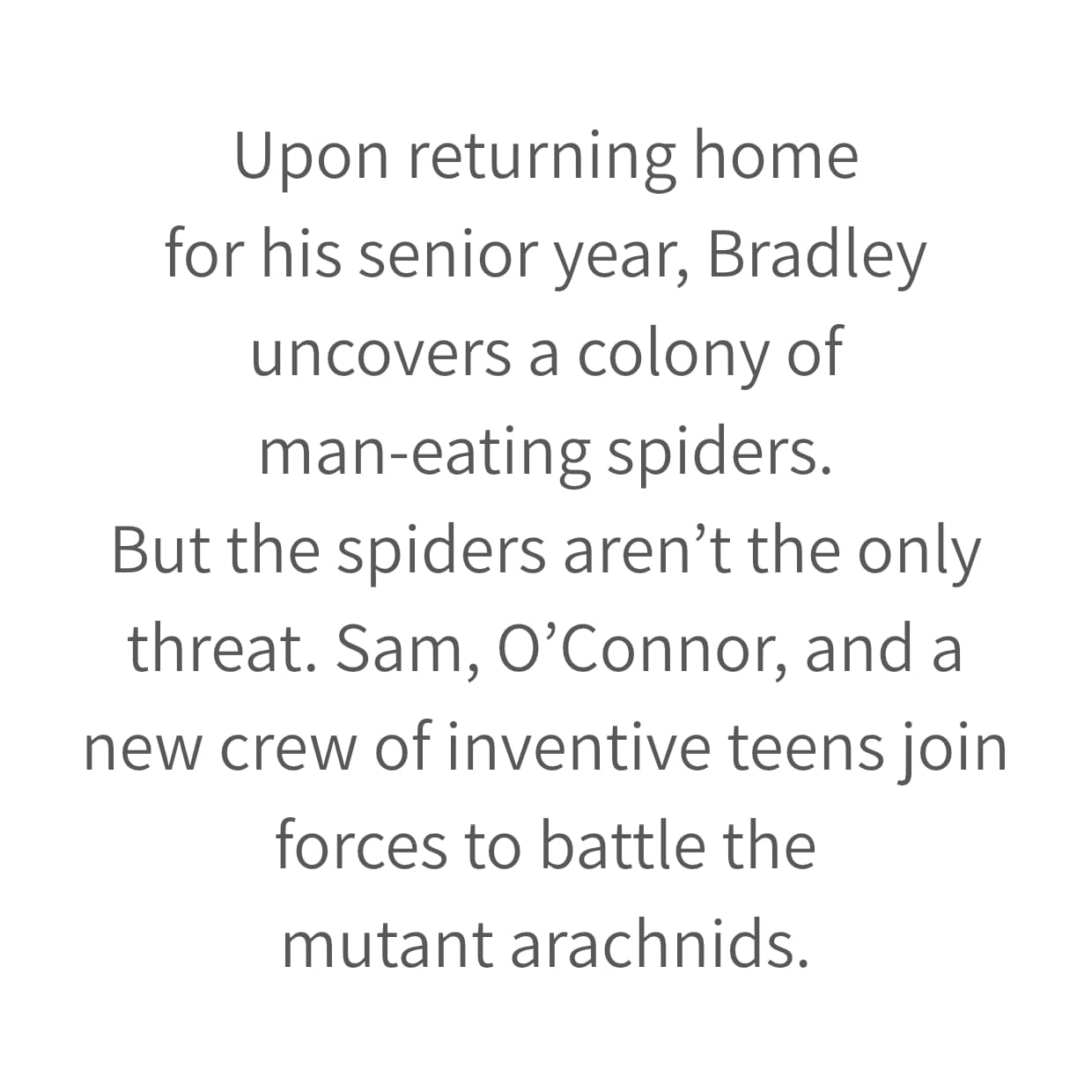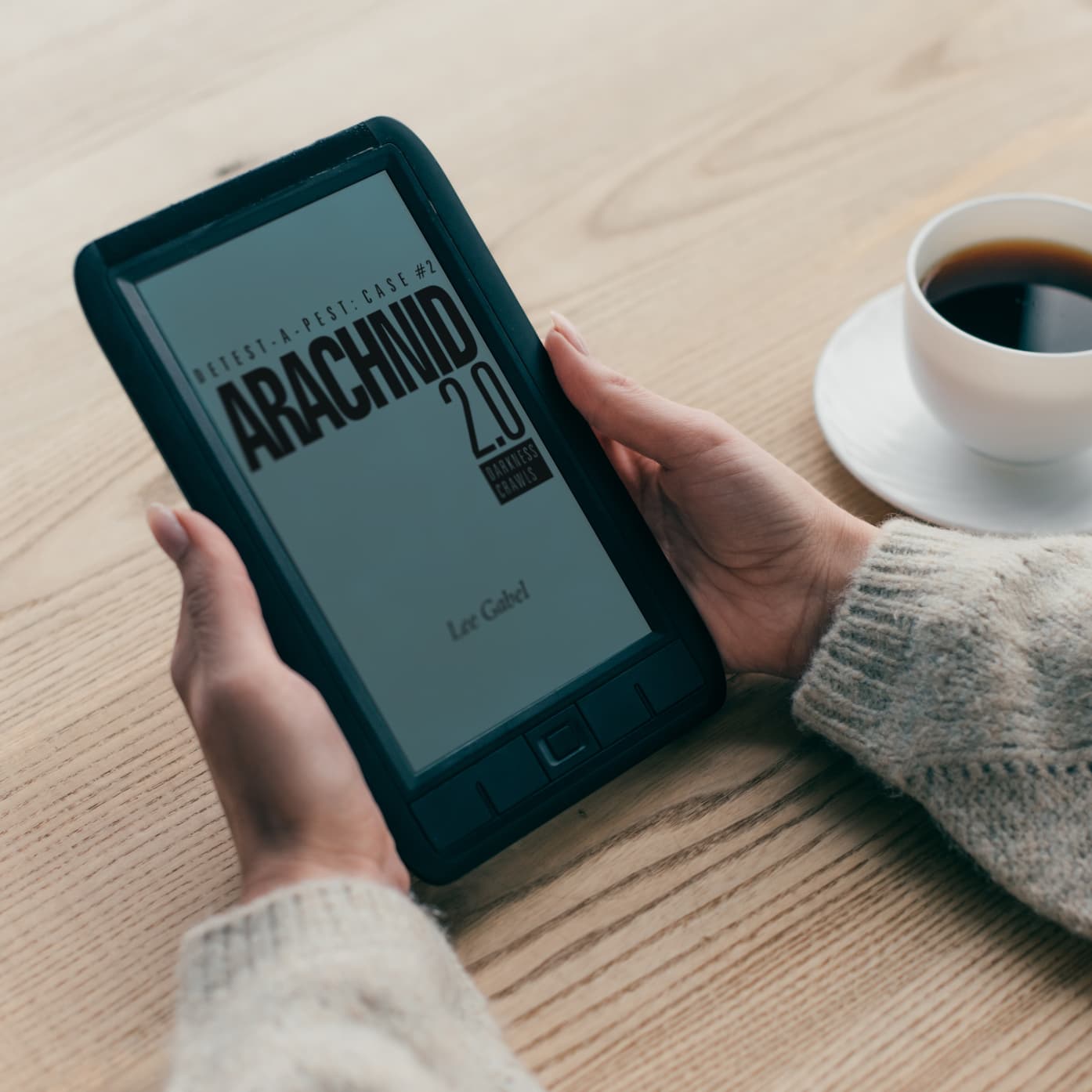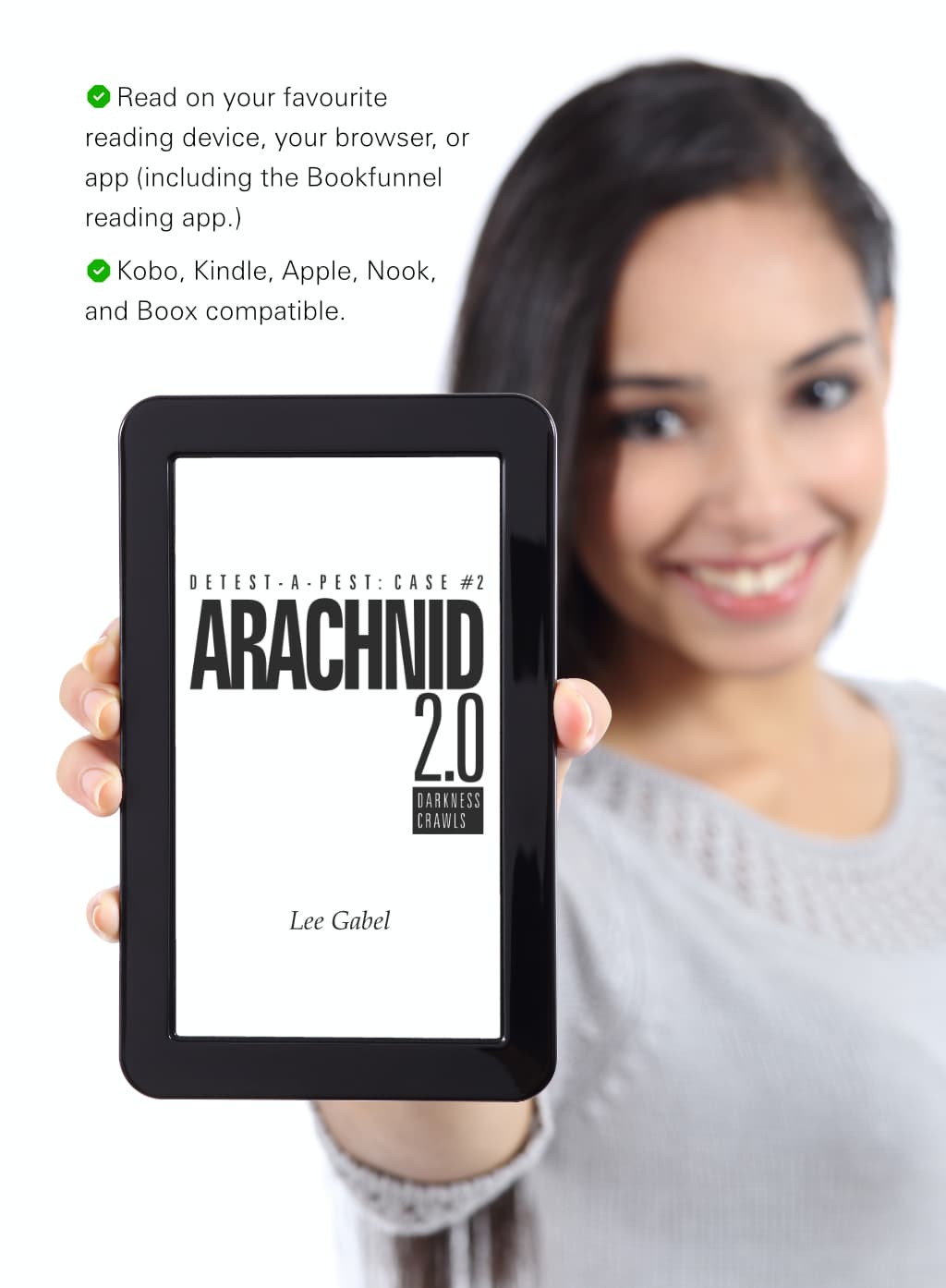 Nerve-tingling
I can't recommend Detest-a-pest any higher. I have enjoyed all of them and I am waiting for # 4!!! Hurry up and catch up!
Instant Delivery

Your ebook files (Kindle, EPUB, and legacy MOBI) will be sent to you instantly by Bookfunnel from help@bookfunnel.com. They will also appear in your Bookfunnel library at my.bookfunnel.com.

E-Book Reader Compatibility

Read on your favourite ereading device, your browser, or app (including the Bookfunnel reading app.) Kobo, Google Play, Kindle, Apple, Nook, and Boox compatible.

For more information, please visit our FAQ.