Regular price
$0.00 USD
Sale price
$11.00 USD
Unit price
per
Sale
Sold out
Be careful who you dream about... They could unleash hell.
Book 1 - Lucid Bodies
All through high school Wynter dreamed of having her own boyfriend. And on a warm July evening, she discovered she had the enviable power to make herself one: a perfect boyfriend, created from dreams, encompassing all her desires in physical form. A dreamwaker. But Jezebel, Wynter's sworn enemy, steals the boy for herself and uses her bad-girl charms to turn him against Wynter.
The power to create a dreamwaker has rules. Now with Jezebel involved, Wynter's world quickly spins out of control. Every day separated from her dreamwaker weakens Wynter and navigating between dreams and reality is harder than it looks. The fight to get Wynter's dreamwaker back may leave her a prisoner of her own mind.
Book 2 - Lucid Revenge
With no access to her dreamwaker, Wynter discovers new ways to use the power of dreams to wage a war of wills.
But no plan is perfect, especially when Jezebel doesn't get what she wants. And Jezebel is a lot better at being bad than Wynter could ever hope to be.
Book 3 - Lucid Fate
Time is running out and Jezebel holds Wynter's dreamwaker, and Wynter's life, in her hands. Plus Jezebel plans to make Wynter disappear permanently.
But Wynter has one last hand to play... and it's a hand she must win in order to survive.
Take a trip into the past, where the line between dreams and reality blurs, friends become lovers, and the consequences can be deadly. Raise your fists because these villains deserve a punch in the face. Download books #1-3 in a convenient 1,120 page e-book bundle.
This bundle is an online exclusive, sold only on this store and readable on ANY e-reader device or app.
Jump to individual E-books, or find individual E-books on all retailers here. »
Use promo code EBOOK50 at checkout for 50% off your first purchase. (Limited time offer. Replaces other discounts.)
FAQ: HOW TO GET YOUR E-BOOK

Your e-book is delivered instantly for free by email (and backed up for safety by our partner, BookFunnel.)
FAQ: HOW TO READ YOUR E-BOOK

You can read your e-book on any enabled e-reader device or app, including Kobo, Google Play, Kindle, Apple, Nook, Boox, tablets, and desktop computers.
BOOK DATA (for book nerds like you and me)

Format: eBook
Publisher: Frankenscript Press
Publication Date:
ISBN: 9780991849833
Genre:

Contemporary Urban Fantasy
Magic Realism
Coming of Age

Audience: Trade/General (Adult)
Pages: 1154
Share with friends and family
View full details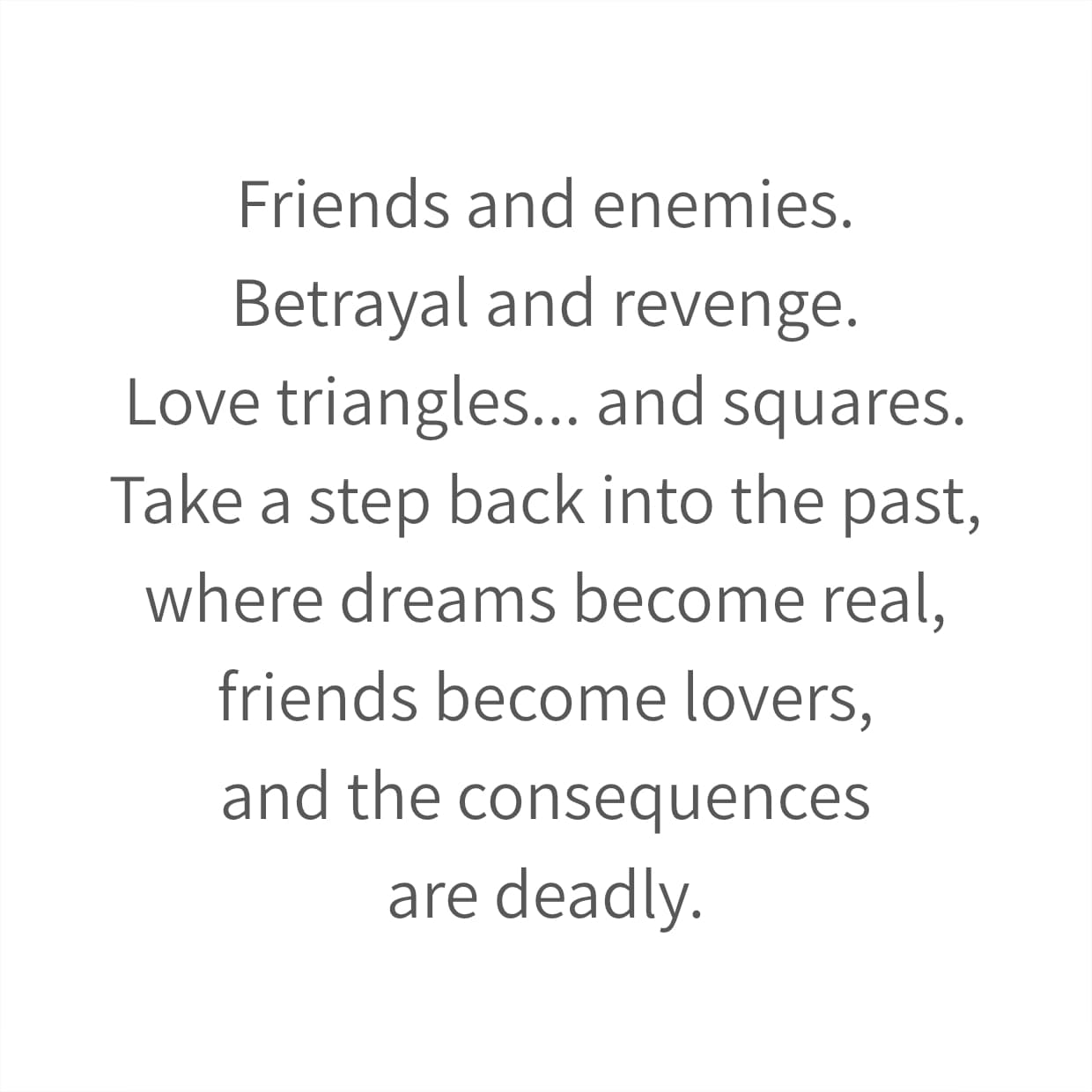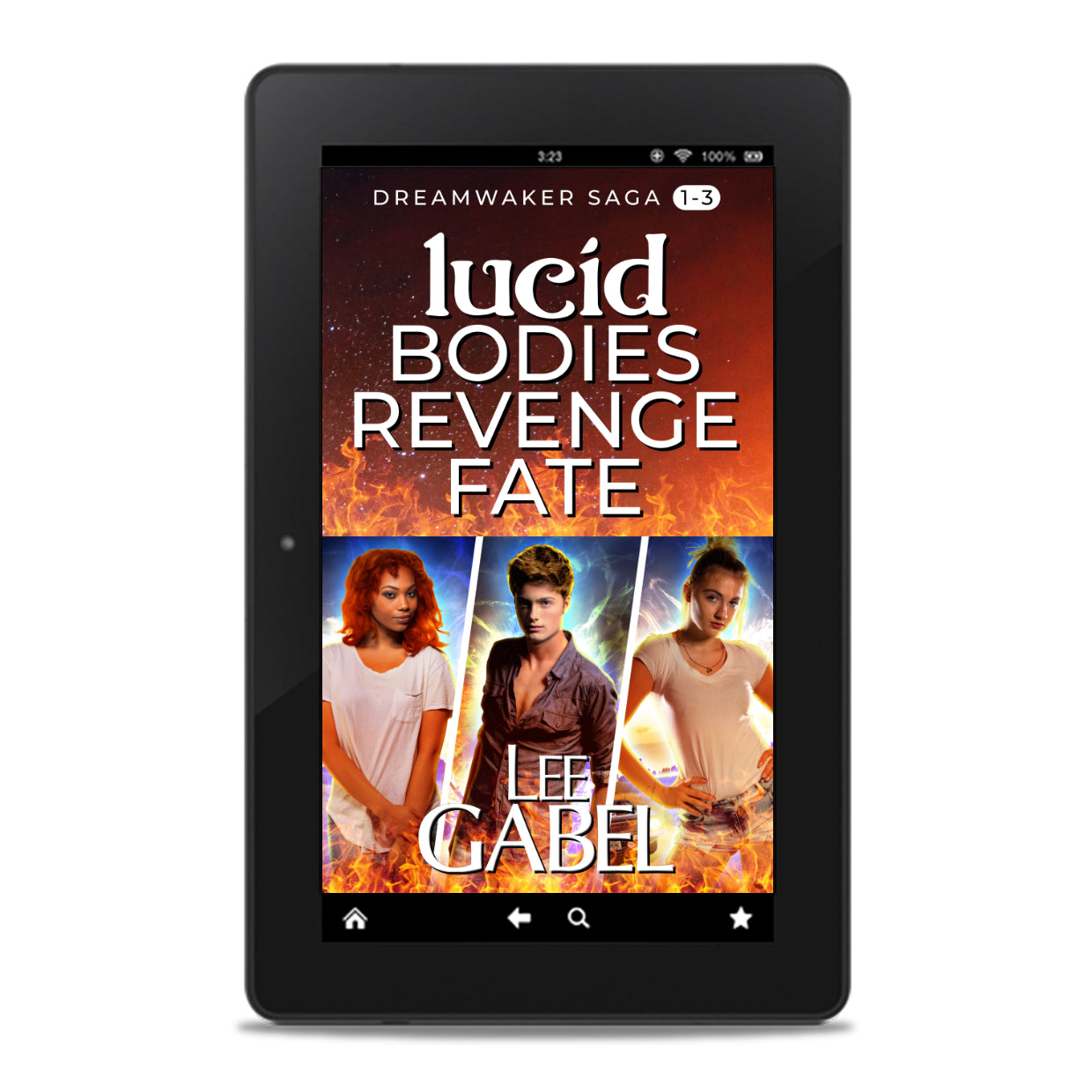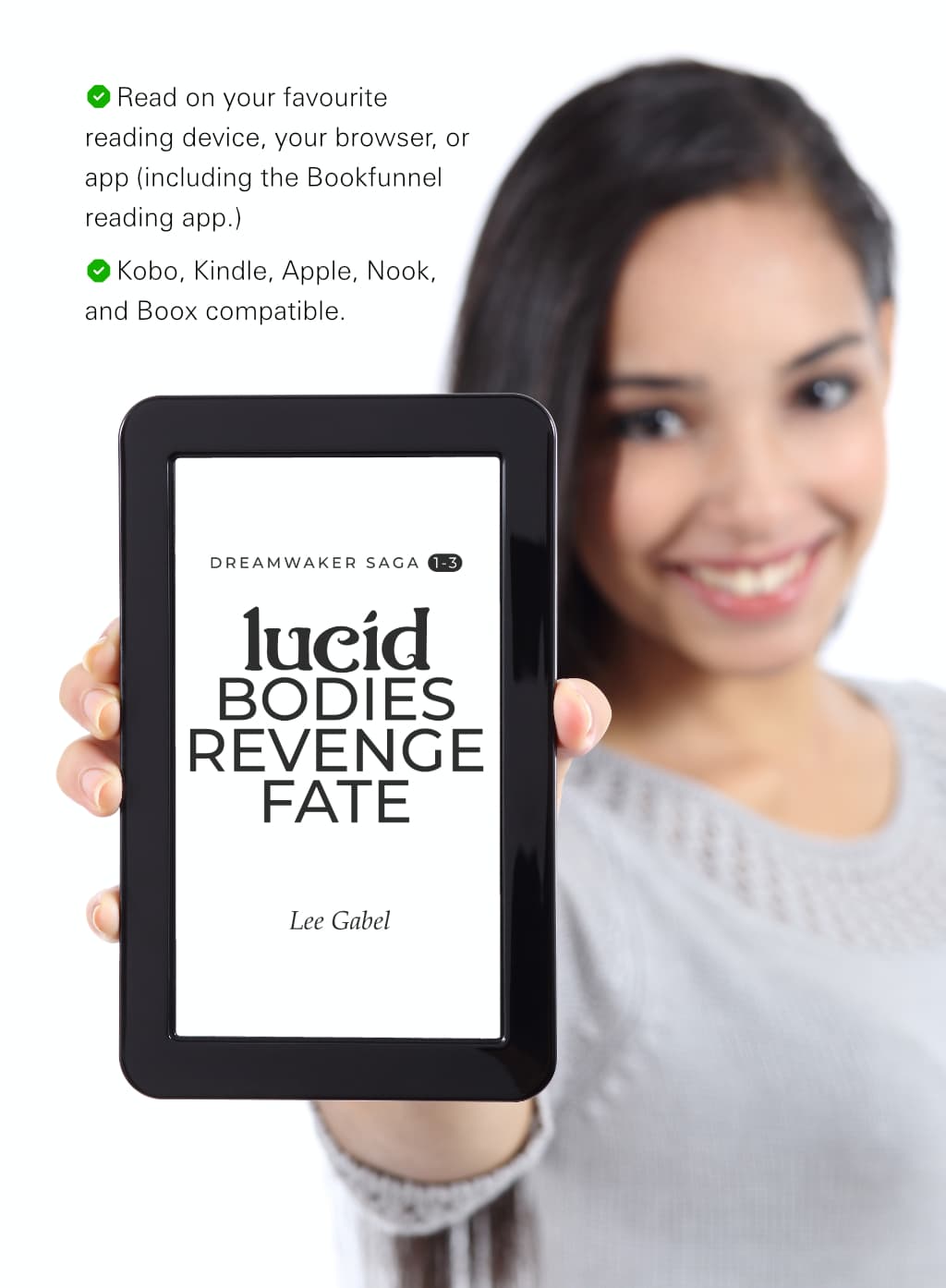 Had me hooked from the first chapter.
Honestly, I couldn't put the books down. I binged them all in a weekend. Please write book four! Please please PLEASE!
Instant Delivery

Your ebook files (Kindle, EPUB, and legacy MOBI) will be sent to you instantly by Bookfunnel from help@bookfunnel.com. They will also appear in your Bookfunnel library at my.bookfunnel.com.

E-Book Reader Compatibility

Read on your favourite ereading device, your browser, or app (including the Bookfunnel reading app.) Kobo, Google Play, Kindle, Apple, Nook, and Boox compatible.

For more information, please visit our FAQ.